live review: tv on the radio [featuring celebration]; the showbox, 5 may 2006.


i absolutely suck at this whole "taking pictures at shows for the blog" thing. however, i do have an excuse this time: it was cinco de mayo, and my friend and i had a perfect spot at the bar, on his open tab, so we decided not to go down to the floor. the doors opened at eight, and we got there at eight-thirty, only to find out that celebration didn't go on until ten. in turn, we had a few drinks at a nearby pub where they were playing folk music. we went to an irish pub and listened to irish folk music on cinco de mayo. the irony is not lost on anybody.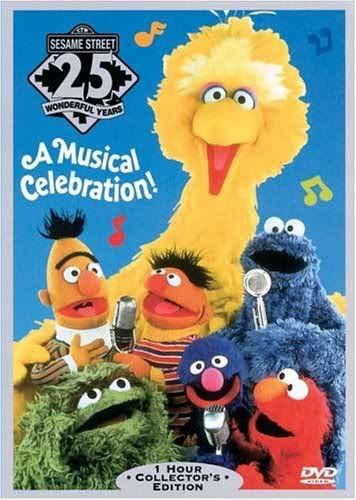 we got back ten minutes before celebration took the stage. the three musicians (sean antanaitis: guitar/keyboardist. dave bergander: drummer. and lead singer [the lovely katrina ford]) casually strolled onstage, and proceeded to blow us away. my friend was thoroughly impressed by the drumming, and now cites dave as the best drummer in music right now [my vote still goes to matt tong of bloc party]. we were both impressed with katrina's singing/wailing and stage presence, and sean's stunning musicianship. dave sitek, tunde adebimpe, and kyp malone all took turns coming out and helping the band out on some numbers, which is appropriate, considering that they're all guest musicians on the band's latest album. it could have been because we were drunk (although i doubt it), but these numbers were rhythmic, poignant, and very memorable. i hadn't been this impressed by an opening act since buck 65 opened for handsome boy modeling school almost a year ago. i saw tv on the radio open for franz ferdinand, but i knew what to expect from them. celebration exceeded my expectations as an opening act.




tv on the radio took the stage with virtually no passage of time after celebration's set was finished. the five men walked onstage, strapped on their instruments (or in jaleel's case, picked up his drumsticks), bantered a little with the audience about having a "big rock show," and jumped right into a thrilling punk-rock version of "the wrong way." tunde's stage presence was remarkably emphatic, putting his all into every single word he sang during every song. as the band played new numbers like "i was a lover" and "province" (sadly, minus the legendary david bowie), he jumped around the stage and rolled his eyes into the back of his head. katrina and dave from celebration came out and joined the band on a couple of occasions, including during "snakes and martyrs," where dave and dave beat on a drum, katrina contributed guest vocals, and tunde picked up a megaphone to shout his lyrics. all of their new songs were standouts, but the one i enjoyed most was "playhouses," where although it's more stripped bare than it's recorded counterpart (but where are you going to find a oboe player on such short notice? i doubt they know sufjan personally), the fast-slow dynamic was mind-blowing. and after the live-favorite (and one of my all-time favorite songs) "young liars," our heroes left the stage.

after a brief intermission before the encore, the band played an emotionally-charged version of "staring at the sun," with tunde's eyes rolling in the back of his head even more than during any other song. however, the highlight was another live favorite, and seemingly everyone's favorite tv on the radio song, "ambulance." i've heard live performances of this song floating around on the internet, but there's nothing like experiencing this song live. dave gave jaleel a break, and took over percussion duties with his mouth. i'm going to go out on a limb and say that dave sitek is one of the most thrilling beatboxers i've ever heard, and unquestionably the best white beatboxer living. my buddy and i sang our hearts out along with tunde and kyp. at the end, the two of us were harmonizing, and i took out my house keys and shook them along with dave's beatbox for percussion. it was one of the most spellbinding (and not to mention one of the downright best) moments i've ever experienced at a show. then, after dave's beatbox solo, the guys bid us goodnight and walked offstage.

summary: what can i say about tv on the radio that hasn't been said? not very fucking much. all i can say is that they're one of my three all-time favorite bands. and they're actually better live than one of the bands that are on that short list. maybe even both. this show was not only, without question, the best show i've ever been to, it was also, quite possibly, the best night of my adult life. and i know that i'm not stranger to superlatives, but i mean it from the bottom of my heart. whether they become huge alt-rock superstars now that they're signed to interscope remains to be seen, but i do have to say that these guys have the creativity, the musicianship, and the heart to deserve to be biggest band in the world. but because of their undying dedication to their art, they probably won't be. it's okay. they'll have a lifelong fan in me.